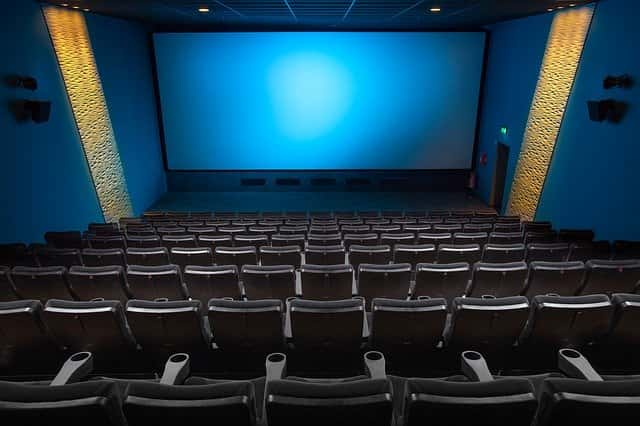 If you've been missing going out to the picture show, for the latest release, with your date or your family…heads up. We may be saying good-bye to the movie theater, entirely.
According to CNBC,
The world's largest movie theater chain said Wednesday that it has 'substantial doubt' it can remain in business after shuttering all of its locations during the coronavirus pandemic.
AMC filed a debt offering in April with the Securities and Exchange Commission, in hopes of being able to withstand the closures, by Thanksgiving of this year. Now the company claims that it has little liquidity, because of the theater opening timeline and the lack of revenue, due to closures.
"We are generating effectively no revenue," the company said in its filing."Due to these factors, substantial doubt exists about our ability to continue as a going concern for a reasonable period of time," it said.
Many first-run films have now been released to computer platforms, on-line streaming, and television/movie delivery programs such as DirecTV and Dish. You can watch brand-new films in the comfort of your own home…in your pajamas, with your own popcorn and snacks.

Still and all: there's just something about going out on a movie date, seeing a film on a huge screen, with surround-sound, a big bucket of buttery popcorn, a huge soda, and your sweetie. Wouldn't it be a sad thing to lose this experience? We'd like to see your comments.

Tags: