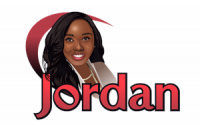 Jordan
Sometimes, we need to share the love. You can do so by sending a care package. Here is how to make a fantastic care package for that friend or family member that just needs some love! Give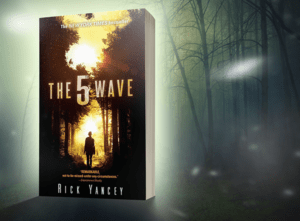 Wow. What a whirlwind of emotion?!?! This month the Texarkana Public Library had a difficult challenge. For August, we had to read a book with a number in the title. This month we chose The 5th Wave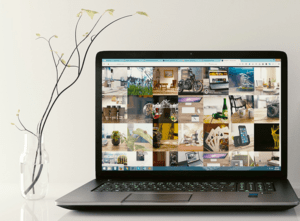 So lately, I have been getting stir crazy. Being trapped inside my own home can do a number on one's mind. I'm so glad that I found Air BNB experiences! Ever since the outbreak, Air BNB has
1- What shows are you into?
-I am obsessed with tv shows. I love shows that are in the supernatural and/or mystery genres. I also love shows with a history element
2- Are you usually early or late?
-I'd rather not say. It depends on the situation.

3- What quirks do you have?
-I read…..a lot. I am also skittish, and I believe in the supernatural.

4- What's your favorite drink?
-Usually wine, but I am a sweet tea and water type gal.

5- What do you hope never changes?
-Love for my family and freedom of speech
6- What songs have you completely memorized?
-Too many to count
7- What would you rate 10 / 10?
-My family
8- What job would you be terrible at?
-Anything outdoors. I hate the humidity. This hair cant handle it.

9-  What are you absolutely determined to do?
-Be Famous.

10- What skill would you like to master?
-The art of gardening. My current garden is only about 30% successful. It's a work in progress.
11- What movie title best describes your life?
-The Twilight Zone, Simply Irresistible, or Serendipity.

12- What takes up too much of your time?
-Sleeping and reading. I spend way too much time doing those.

13- What do you wish you knew more about?
-The Stock Market.

14- What's the best way to start the day?
-A tall glass of lemon water and a good meditation session.

15- What are some things you've had to unlearn?
-Learning is a way of life. You don't unlearn something. You learn a new way of doing it.

16- What's your favorite genre of book or movie?
-I love a good mystery. Bonus points if it has a history or supernatural elements.

17- What's the farthest you've ever been from home?
-The Bahamas
18- What fad or trend do you hope comes back?
-I'm not big on trends. I'd rather be a trendsetter.

19- What do you consider to be your best find?
-I find great things all the time. One man/woman's trash is another man/woman's treasure.

20- What is special about the place you grew up?
-My family is what makes my home special.

21- What age do you wish you could permanently be?
-I haven't reached that age yet. I want to stop aging when I am officially living my life to the fullest. Maybe retirement.

22- What are you most likely to become famous for?
-Writing or being a radio personality. There is a possible chance that I would become famous for doing something stupid and being made into a meme.

23- What fictional place would you most like to go?
-HOGWARTS!!!!!!! Where is my letter!!!!
24- What's something you like to do the old-fashioned way?
-Everything! I am a lover of most things vintage. I am an old soul.

25- Would you rather go hang gliding or whitewater rafting?
-Neither. I'm not that adventurous.

26- How do you relax after a hard day of work?
-a glass of wine while I read a good book or do some binge-watching.
27- Where would you spend all your time if you could?
-DISNEY AND UNIVERSAL STUDIOS! I'm a kid at heart.

28- What would be your ideal way to spend the weekend?
-Unplugging and Hygge. Staying at home and relaxing.

29- What one thing do you really want but can't afford?
-A trip to Europe.

30- What is the luckiest thing that has happened to you?
-My whole life is filled with luck. Every morning I wake up is a blessing.

31- What are some small things that make your day better?
-A smile……and coffee.