The 75th Four States Fair and Rodeo starts off  Sat. Sept. 14th with a Bang with the 29th Annual Demolition Derby.
The Red River Wrecker Service Demolition Derby is being presented this year by Texarkana Mack & Volvo.

Doors open at 6:30 pm and the Crashing of metal starts at 7:30 pm and lasts till 9:30 pm. inside the Four States Fair Entertainment Center.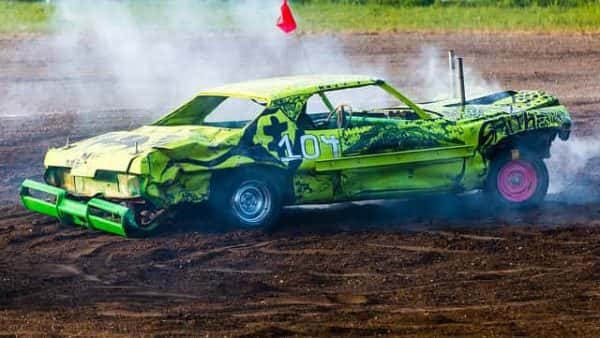 Tickets are $15 for Adults, $10 for Kids.  Have a Smashing Good Time at the Demolition Derby Sat. nite Sept. 14th  at the Four States Fair and Rodeo in Texarkana.

Tags: