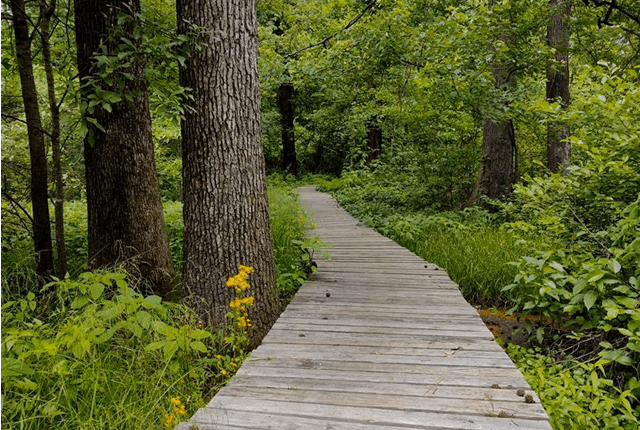 Texarkana Texas has eleven parks that span well over 500 acres of land.  The City of Texarkana, Texas Parks and Recreation Department provides services to these "green belts" offering residents an abundance of outdoor activities.   The goal of the City of Texarkana is to allow residents the opportunity to get out and enjoy mother nature, exercise, and enjoy youth sporting events.  Did you know that both Spring Lake Park and Grady T. Wallace have free public wifi in designated areas?  Get out and enjoy nature as you explore the trails at Bringle lake wilderness trail, Phillip McDougal Trail at Spring Lake Park, Grady T. Wallace Trail, and Watts Trail.  Fishing is permitted at all park lakes/ponds with proper licensing.  Don't forget to stop and play Disc Golf… a great way to enjoy time with friends and the park
Pavilions:
Beginning June 15, 2020, at 9:00 AM, the Texarkana, Texas Parks and Recreation Department will reopen park pavilions at 50% capacity and begin taking reservations. The following are maximum capacities for opening pavilions on June 15th.
Spring Lake Park
Pavilion #1 limit 55 people
Pavilion #2 limit40 people
Pavilion #3 limit41 people
Bringle Lake Park limit 50 people
Grady T. Wallace limit 50 people
Bell Park limit 40 people
Karrh Park limit 55 people
Joplin Park limit 40 people
To make a reservation or for more information, call the Southwest Center at 903-798-3978 opt: #1
Softball and Baseball
Beginning June 15, 2020 sports may begin holding games or competitions with spectators. Practices are currently being held without spectators other than one parent or guardian per participant.
Southwest Center
Included as attachment
Collins Senior Center
Closed until further notice. Senior Citizen Services will continue to distribute meals Monday, Wednesday, and Friday from 11:30 AM-12:30 PM at the Collins Senior Center.
Movies in the Park
Lion King- June 18th at Sunset
Frozen 2- June 25th at Sunset
Soccer
3v3 soccer returns on June 20, 2020. If you're interested in playing, talk to your coach about entering a team. The cost is $200 per team of 6. Guaranteed 4 games. TSA is hosting the event but it is organized by 3v3 live – see website for details and registration.
OPEN:
Playgrounds
Basketball Courts
Tennis Courts
Volleyball Courts
Skate Park
Southwest Center, Hours of Operation: M-F (8AM-7PM)
Meetings rooms, All classes (Zumba, Yoga), Gym (Basketball, Volleyball) will be limited to 10 people per session
Please call ahead to register for classes and court times to ensure availability. 903-798-3978 Option 1
Face coverings are recommended for all visitors entering this facility.
The Rotary Splash Pad, All Parks Restrooms will remain closed until further notice.
---
Enjoy a recent interview:
Tags: