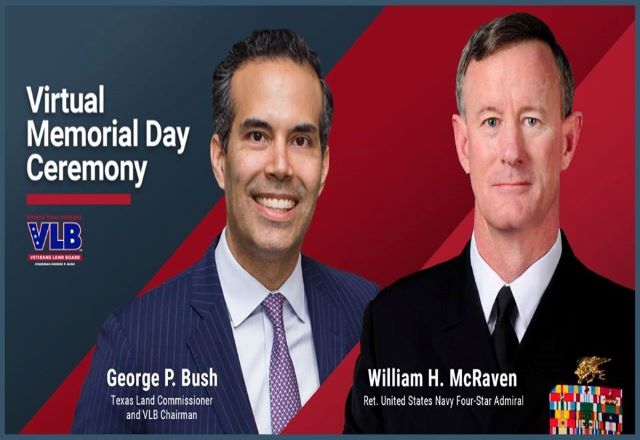 Memorial Day isn't canceled. Not in Texas, anyway.
We are invited to join both the Texas Veterans Land Board along with the Texas General Land Office
for a live, virtual Memorial Day ceremony, live streaming from 10:00 AM until 11:00 AM, on either of the above state pages.
The program will feature remarks from William H. McRaven, Ret. United States Navy, Four Star Admiral and George P. Bush, Texas Land Commissioner, and VLB Chairman.
Of course, we are all invited to attend. Persons in our surrounding states are welcome to view the live stream event, as we remember, on Memorial Day 2020.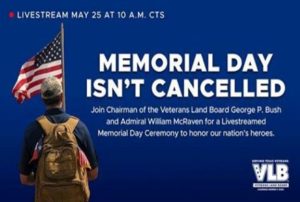 Tags: