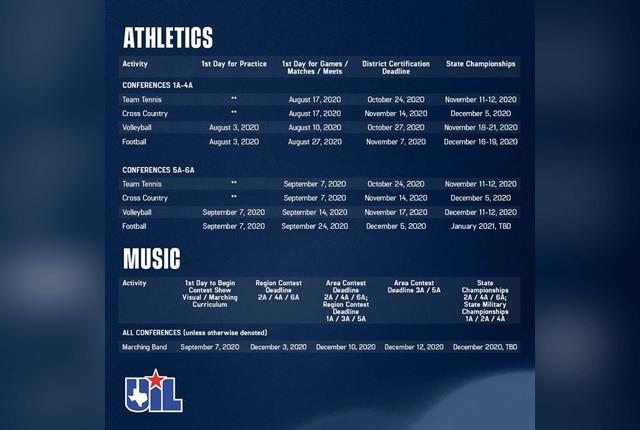 The University Scholastic League of Texas has set forth the guidelines for when fall sports can begin.
The starting date for practices, scrimmages, and regular season games will be different dependent on the classification of the respective schools.
Class 4A and below which includes Liberty-Eylau and Pleasant Grove will begin on normal schedule with practices allowed to begin August 3rd and regular season games to begin as anticipated the last weekend of August. Normal schedule for Volleyball as well.
Class 5A and 6A football, which includes Texas High will be delayed by 5 weeks. This means practices can begin the week of September 7th, and regular season games can begin the last weekend of September. Volleyball will also be delayed in these classifications, with practices beginning September 7th and matches starting the next week.
Here is the UIL Athletics Chart from their website:
The University Interscholastic League (UIL) is presenting modifications to the 2020-2021 UIL calendar and updated COVID-19 risk mitigation guidelines, set to take effect August 1, 2020.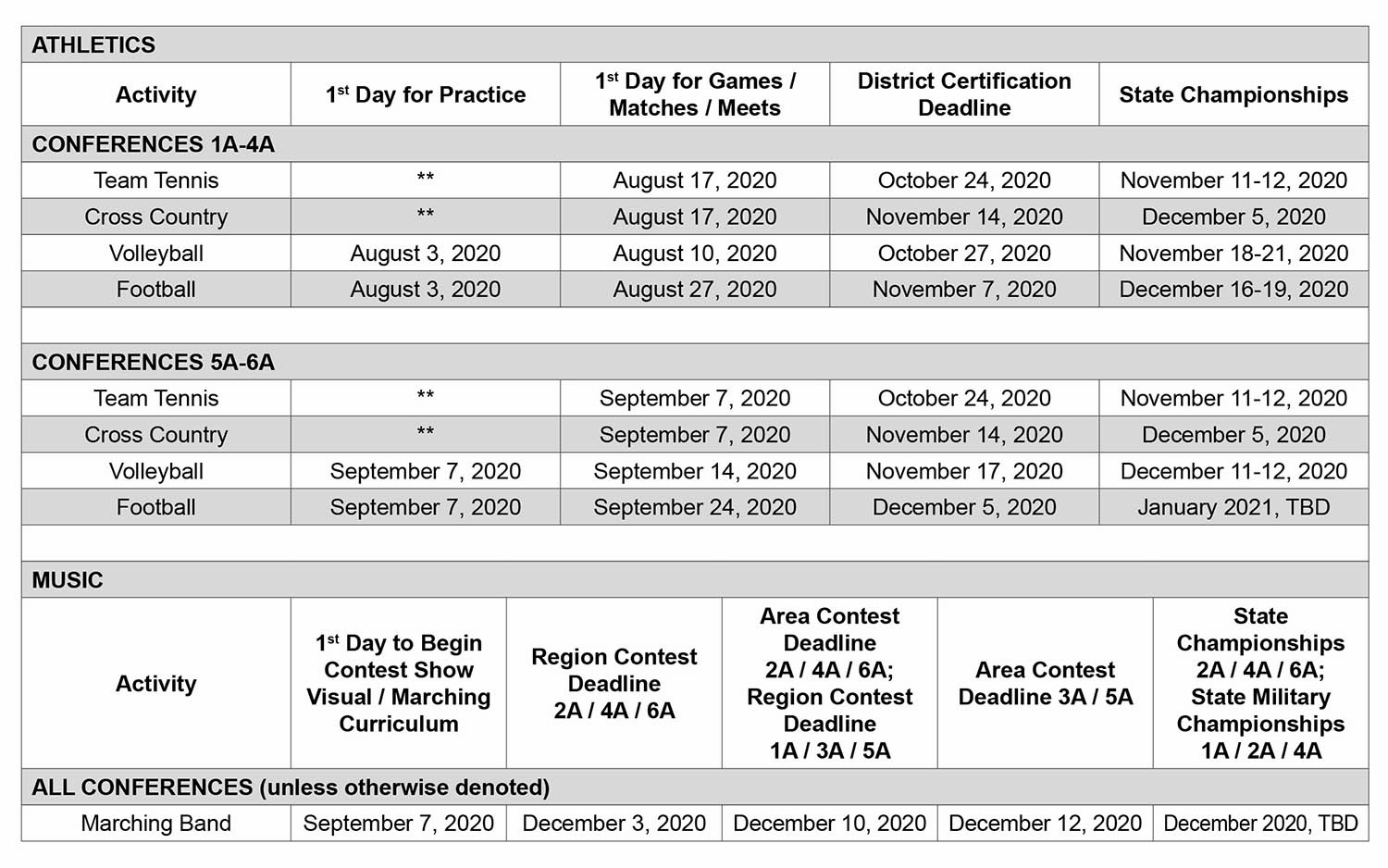 Tags: